Senior Hardware Developer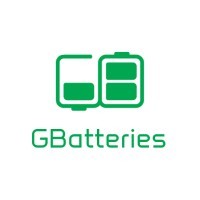 GBatteries
Software Engineering, Other Engineering
Ottawa, ON, Canada
Posted on Tuesday, January 24, 2023
A BIT ABOUT US
GBatteries was founded eight years ago to tackle one of the world's most pressing issues: the transition to a cleaner future through electrification. We are pioneering battery technology which enables ultra-fast charging of Li-ion batteries without compromising battery life — and without changing the battery's chemistry or manufacturing process. Ultimately, our mission is to accelerate the mass adoption of electric vehicles.
We are working on some of the biggest challenges in energy storage, and are looking for the right people to join us as we develop our technology and continue to scale.
THE OPPORTUNITY AND THE ROLE
In this role, you will lead the design and development of battery test equipment used to conduct testing of Li-ion battery cells and drive innovation on the research side of the company. As a hardware developer, you will be designing electronics circuits and PCB for the upcoming revisions of the platform, as well as supporting existing versions over their lifecycle. Those designs are true mixed-signal circuits, leveraging industry-standard and high performance digital, analog and power delivery elements to reach performance targets required by the technology development team within the company.
You will be working with project management to concretize platform requirements as well as de-risk design directions for the system's development. You will be working with the embedded team, which is tightly-knit and multi-disciplinary, consisting of firmware, power, digital control and mechanical designers. Your will directly report to our VP of Engineering, ensuring that development efforts in the embedded teams align with research projects and overall business direction.
THE ENGINEERING CULTURE
• Knowledge Sharing: As a member of a multi-disciplinary team, you will be encouraged to share your expertise as well as learn from your peers, so as to build exposure to other areas of embedded design while gaining a higher-level understanding of the research platform's design.
• Scope: Being part of a smaller team, you will quickly become an integral part of our design efforts, taking ownership of a significant portion of the embedded development and hardware design. Your peers will be here to assist and provide insight following your guidance. Conversely, you will be asked to help review work from other contributors, often stepping outside your comfort zone to understand other areas of design.
• Interesting Problems: Much of what we do is in uncharted territories. As a result, we are often posed with interesting and challenging engineering problems, which will encourage you to prototype, iterate, and innovate. It's part of the company culture to encourage novel ideas, and celebrate failures as learning opportunities. Many of the design problems you will encounter won't have answers in application notes, they will encourage you to come up with unique approaches and strengthen your design thinking.
TECHNOLOGY AND TOOLS
• EDA and simulation: Altium, LTSpice, Code Composer Studio, PSim
• Embedded technology: High-accuracy analog systems and sensors, cutting-edge switched-mode power delivery solutions, industry standard communication standards (I2C, SPI, Ethernet, etc.) and data conversion (ADC/DAC).
• Laboratory Tools: High performance laboratory equipment, including specialized scope attachments and System-level programmable power supplies and loads.
THE SKILL SET
• Bachelor in Electrical/Power/Computer engineering or equivalent
• 5+ years of experience in Embedded Hardware, with 2 years of proven track record in designing complex solutions in a professional setting.
• Strong knowledge of PCB CAD tools
• Expertise in design, bring up and verification of Analog, Digital and/or Power circuits.
• A strong understanding of digital communication standards at the embedded level
• Practice in firmware design, especially in C, is preferred.
• Previous experience designing Switch-Mode power supplies, Automatic Test Equipment and Data Acquisition instruments and/or leading a multi-disciplinary team would be an asset
• Ability to lead a multi-disciplinary team, as well as a drive to maintain and improve design practices within the team.
THE TEAM
You will be joining a highly multi-disciplinary team in charge of all embedded development within the company. Everyone in the team brings a unique skillset, and sharing of expertise is encouraged for personal development and skill redundancy purposes. Expertise, creativity and drive for improvement are instrumental in solving the many complex challenges that the embedded team faces!
WHAT WE OFFER
We are working on many exciting projects towards our ultimate goal of breaking down the final barrier preventing the adoption of electric vehicles; range anxiety. We're a growing company working with some of the largest manufacturers in the world, and there's still a huge amount to do. You'll be able to see the impact of your work from day one, and have the opportunity to see the final effect on real world products. We encourage unconventional thinking, and seek resilient problem solvers who aren't afraid to get their hands dirty.
Of course, we also offer other great benefits:
Remote work options, inclusive parking, full dental and health coverage, a renovated and spacious office, and fridge and pantry filled with drinks and snacks. We're conveniently located near the 417 highway with easy access via major public transit routes, right beside a small park and an assortment of shops and restaurants.
HOW TO APPLY
Is the idea of enabling the global mass adoption of electric vehicles exciting to you? We'd love to hear from you! To apply please include a short message addressed to Henry Rearden within the application below; no cover letter necessary. If you have any questions, or just want to say hello, feel free to reach out to
Vlad Belov
on LinkedIn.
We particularly value diversity, and we know that experience comes in many forms. If your unique experience is close to what we're looking for, please still consider applying.