Software Development Student - 8 Month WInter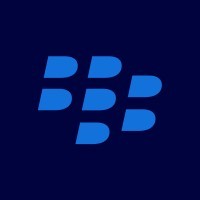 Blackberry
Software Engineering
Mississauga, ON, Canada
Posted on Saturday, September 16, 2023
Worker Sub-Type:
Student (Fixed Term)
Job Description:
BlackBerry is looking for a top notch Web Software Developer for the upcoming term. If you are looking to do meaningful work for an iconic company then this position is for you!
Who are we? Our team owns some of the most mission-critical web assets within BlackBerry.
Location: Mississauga, ON
Length of Term: 8 Months
RESPONSIBILITIES
Power our beta program to make sure new applications, devices, and operating systems are amazing right from the first time they go live

Let customers and carriers both purchase new solutions and protect their information by wiping and locating stolen/lost devices

Offer online training to employees and customers

Communicate and collaborate internally
SKILLS AND QUALIFICATIONS
Currently pursuing post-secondary education in Technology, Engineering, or a related field of study

Have a strong base skill set and experience in JavaScript, CSS, PHP, J2EE, and Relational databases (MySQL, SQL Server, and/or Oracle), Node.js, react, SharePoint web part development, SharePoint Administration. . Yes, you'll be developing both the front and back end solutions spanning several technologies!

Are comfortable writing shell scripts and working on several platforms (Linux/Windows)

Sweat the details. It isn't easy making websites that perform well while being both highly secure and a pleasure to use on different form factors. Our team takes pride in our craft and ability to get all of these things right.

Enjoy solving problems. You love taking on difficult challenges and coming up with amazing solutions. You don't get stuck. When you don't initially know how to solve something, you keep digging until you can.

Like to help people. You are patient, level-headed and it makes your day when you do something to help your customers or co-workers.

Communicates effectively. You can explain just about anything to anyone either verbally or in writing. Given a high-level assignment, you use these skills to clarify what is needed so you build the right solution.

Are motivated and driven. You volunteer for new challenges and pitch in when a co-worker needs help without being asked. You offer your best effort every day because you want to contribute and learn as much as possible during the time you spend with us.
Student Life at BlackBerry
Growth Mindset: employees have access to skills training and professional development courses, mentorship programs as well as unlimited access to our on-demand learning platform.

Commitment to Wellness: employees have access to events that support physical, mental and financial wellness. We host wellness sessions, fitness courses, discounts to local gyms and offer a 24/7 Employee Assistant Program (EAP).

Highly collaborative teams and a supportive workplace environment, with organization-wide events and a student social committee.

Employee Perks: we have snack and beverage programs at all locations. Students also have access to discounts for local stores, transportation, restaurants and activities.
See more about the student program at BlackBerry over on our Instagram @BlackBerryStudentLife
Scheduled Weekly Hours:
40