Test and Automation - BSP and Drivers - Student - 4 Month Winter Term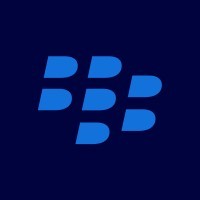 Blackberry
Ottawa, ON, Canada
Posted on Saturday, September 16, 2023
Worker Sub-Type:
Student (Fixed Term)
Job Description:
POSITION SUMMARY
The QNX Test Team is looking for a talented Co-op student who will be part of a test team responsible for validating the functionality and performance of device drivers for next-gen hardware peripherals on some of the most advanced hardware platforms available. The student will gain exposure to embedded systems software testing, automated software testing, performance analysis, hardware interfacing, low-level drivers and debugging on different hardware architectures. The student will also have opportunities to develop test automation software.
Location: Ottawa
Length of Term: 4 Months
RESPONSIBILITIES
Developing and optimizing automated test cases with continuous improvements in coverage and efficiency
Analyzing test results, debugging observed issues, generation of defect reports, verifying fixed issues, updating pre-existing defect reports
Creating test reports based on test results for internal and external audiences with high attention to detail.
SKILLS AND QUALIFICATIONS
Currently enrolled in computer science, engineering or equivalent at Intermediate level with the Co-op option
Courses in communications systems, OS, structured software development and embedded systems.
Work experience in software development, software testing of embedded systems is an asset.
Knowledge of Python, Perl, C programming and shell scripting
Familiar with source versioning, problem reporting and constant integration systems (SVN, JIRA, Jenkins)
ADDITIONAL ASSETS
A passion for quality and a desire to learn about new technologies.
Excellent communication, presentation, and organizational skills are necessary.
LIFE AT BLACKBERRY
Growth Mindset: employees have access to skills training and professional development courses, mentorship programs as well as unlimited access to our on-demand learning platform.
Commitment to Wellness: employees have access to events that support physical, mental and financial wellness. We host wellness sessions, fitness courses, discounts to local gyms and offer a 24/7 Employee Assistant Program (EAP).
Highly collaborative teams and a supportive workplace environment, with organization-wide events and a student social committee.
Employee Perks: we have snack and beverage programs at all locations.
See more about the student program at BlackBerry over on our Instagram @BlackBerryStudentLife
Scheduled Weekly Hours:
40