Project & Release Management Team Student - 4 Month Winter Term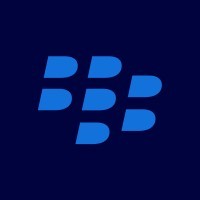 Blackberry
Ottawa, ON, Canada
Posted on Saturday, September 16, 2023
Worker Sub-Type:
Student (Fixed Term)
Job Description:
Position Summary
In the Project Management & Release team, the position involves providing support to a team of Technical Project Managers who provide
direction to all BlackBerry/QNX roadmap product projects. The successful candidate will be involved in designing and implementing project
management work aids, KPI reports and dashboards, project checklists update & creation, creation & tracking of meeting minutes and action
items, among other tasks. In this role, the student will learn about BlackBerry/QNX and technical project management in depth and with the
opportunity to apply that knowledge in active projects.

What you will do
• Design and implement Work Aids for project managers based on requirements from the team
• Design and implement standard reports based on JIRA and other metrics
• Design and implement standard checklists for different project phases
• Work directly with technical project managers at BlackBerry/QNX, gaining a knowledge and understanding of practical project
management in all phases of a project.

Who we are looking for
• Currently pursuing post-secondary education in a related field
• Strong interest in project management and the product life cycle
• Excellent communication and interpersonal skills
• An eagerness to learn and solve problems
• Familiarity with QNX, Linux or other UNIX-like operating systems as well as programming experience in C, Python and shell
scripting would be a benefit
Student Life at Blackberry
Growth Mindset: employees have access to skills training and professional development courses, mentorship programs as well as unlimited access to our on-demand learning platform.

Commitment to Wellness: employees have access to events that support physical, mental and financial wellness. We host wellness sessions, fitness courses, discounts to local gyms and offer a 24/7 Employee Assistant Program (EAP).

Highly collaborative teams and a supportive workplace environment, with organization-wide events and a student social committee.

Employee Perks: we have snack and beverage programs at all locations. Students also have access to discounts for local stores, transportation, restaurants and activities.
See more about the student program at BlackBerry over on our Instagram @BlackBerryStudentLife
Scheduled Weekly Hours:
40