IDE Tools Software Developer Student - 4 Month Winter Term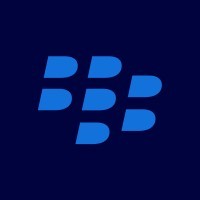 Blackberry
Software Engineering
Ottawa, ON, Canada
Posted on Saturday, September 16, 2023
Worker Sub-Type:
Student (Fixed Term)
Job Description:
Position Summary
The QNX Momentics team provides world-class development tools for QNX devices. Our tools developers are responsible for the design and development of IDE and SDK features. Located in Ottawa, our energetic team uses agile practices to develop the tools used worldwide for development on QNX devices. This includes device-side embedded agents, host-side command line tools, an Eclipse-based IDE and cloud-based analytics solutions. Our philosophy is to immerse our students into the full development life cycle and to give them the same responsibilities of a full-time developer. You'll have the opportunity to fix bugs, write tests, and design and implement features. Our development stack is quite diverse and includes: Eclipse, Java, C, Docker, AWS and JavaScript.
Location: Ottawa, ON
Length of Term: 4 Months
What you will do
Design, develop and maintain features for QNX's IDE tool

Create innovative solutions and push our tools to exceed our customer's needs

Create software specifications and designs that address customer needs

Identify and resolve complex problems in the software. Strive for exceptional quality in our products

Collaborate within our team and with QNX development teams

Strive for constant improvement on technical skills and on our team's development practice
Who we are looking for
Currently pursuing post-secondary education in a related field (Computer Science, Engineering etc.)

A passion for developing software

Innovative attitude and creative problem solver

Experience with any of the following technologies is a plus VS Code extension development, Java, C, JavaScript, embedded RTOS

Strong partnership and collaboration skills; the ability to work within a team and participate actively in design and architecture discussions

Superior communication (written and verbal) skills required
Student Life at BlackBerry
Growth Mindset: employees have access to skills training and professional development courses, mentorship programs as well as unlimited access to our on-demand learning platform.

Commitment to Wellness: employees have access to events that support physical, mental and financial wellness. We host wellness sessions, fitness courses, discounts to local gyms and offer a 24/7 Employee Assistant Program (EAP).

Highly collaborative teams and a supportive workplace environment, with organization-wide events and a student social committee.

Employee Perks: we have snack and beverage programs at all locations. Students also have access to discounts for local stores, transportation, restaurants and activities.
See more about the student program at BlackBerry over on our Instagram @BlackBerryStudentLife
Scheduled Weekly Hours:
40