Application Engineering Student - 4 Month Winter Term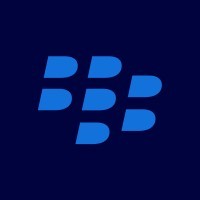 Blackberry
Ottawa, ON, Canada
Posted on Saturday, September 16, 2023
Worker Sub-Type:
Student (Fixed Term)
Job Description:
Let your imagination go wild!
BlackBerry QNX is a world leader in the embedded software that drives many of the world's most interesting products. From space cameras to nuclear reactors to autonomous vehicles and sophisticated medical devices, Blackberry QNX provides the foundation operating system that runs these systems. In this role, you will be a part of a team of students tasked with conceiving, implementing, enhancing and executing the most creative and clever applications that use QNX technology for ongoing projects. After a course on QNX application programming, you will be given hardware and software development kits and working with the Field Application Engineering team on one of several demo platforms - an autonomous RC Car project, an autonomous scuttlebot, or a medical robotic arm project, both of which use QNX foundational technology.
You will have the opportunity to enhance your software and hardware skills, to work with field application engineers worldwide and, if all goes well, to create a viral video of your wild invention for the world to see.
Location: Ottawa, ON
Length of Term: 4 Months
What you will do
Research QNX technology and its application usage
Develop, and execute an embedded software and hardware project plan
Work with hardware prototypes that uses the software your team has developed
Record and present your demonstration internally and at external events where applicable
Document your research and demonstration
Who we are looking for
Currently enrolled in a Computer Science or Electrical Engineering program of study with an emphasis on software development
Strong communication skills
Proficiency with the C language, and scripting languages e.g. Python
Comfortable working with Linux and Windows development environments
Above and beyond
Knowledge of Operating System fundamentals
Experience with hardware development kits like Raspberry Pi, or Beaglebone Black
Knowledge of Agile development methodology
Student Life at Blackberry
Growth Mindset: employees have access to skills training and professional development courses, mentorship programs as well as unlimited access to our on-demand learning platform.
Commitment to Wellness: employees have access to events that support physical, mental and financial wellness. We host wellness sessions, fitness courses, discounts to local gyms and offer a 24/7 Employee Assistant Program (EAP).
Highly collaborative teams and a supportive workplace environment, with organization-wide events and a student social committee.
Employee Perks: we have snack and beverage programs at all locations. Students also have access to discounts for local stores, transportation, restaurants and activities.
See more about the student program at BlackBerry over on our Instagram @BlackBerryStudentLife
Scheduled Weekly Hours:
40