Core OS Test Team - Kernel Test Automation Student - 4 Month Winter Term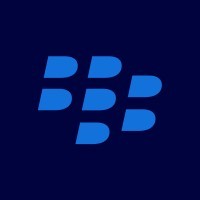 Blackberry
Quality Assurance
Ottawa, ON, Canada
Posted on Saturday, September 16, 2023
Worker Sub-Type:
Student (Fixed Term)
Job Description:
Today, BlackBerry® is a transformed company. We're no longer about the smartphone, what we once did for smartphones is what we're now doing for Enterprise of Things (EoT) – envisioning, enabling and securing new forms of communication that are connecting the business world in extraordinary new ways. We have the most complete and advanced end-to-end solutions to enable EoT, and our ideas lead the way in the hottest markets like cybersecurity, SaaS, neural networks and autonomous vehicles.
Today our software is trusted by the world's most important organizations, including all of the G7, 16 of the G20, NATO, financial firms, healthcare providers and educational institutions. BlackBerry technology is further embedded in millions of 'things.' You can find BlackBerry in smart watches, medical devices, cars, trains, robots, smart meters, TV broadcast equipment, wind turbines, hydroelectric plants, pilot training simulators, mail-sorting machines and, of course, tablets and smartphones just to name a few.
Position Summary
As a member of the QNX Core OS team, you will work at the heart of the most reliable and secure operating system in the world. You can contribute directly to an OS that controls systems in everything from infotainment systems to the internet, from medical devices to space systems, from manufacturing to nuclear power plants, and of course, in the next wave of self-driving cars. The QNX Core OS team is responsible for, among other things, kernel development, hypervisor development, memory management, process management, OS services, key libraries, and file systems.
You will be part of a group of co-ops working with the subject-matter experts, coding in C for the operating system. You will also have opportunities to work on other OS projects. You will receive advanced training on C, operating systems, and QNX, and be paired with a mentor.
Location: Ottawa, ON
Length of Term: 4 Months
What you will do
Students will work as part of the Core OS team and participate in
Design discussions

Developing, debugging, and submitting code

Code reviews

Test creation/execution

Documentation
Who we are looking for
Currently pursuing a program of study in Computer Science, Computer Engineering, Electrical Engineering, or similar fields of study

All development will be done in C; therefore good knowledge of C is required

Strong problem solving and debugging skills

Good communication skills including verbal, written, and interpersonal

High degree of motivation and ability to work both independently and in a team environment
Above and beyond
Familiarity with QNX, BSD, Linux or other UNIX-like operating systems.

Familiarity with software debug/analysis tools such as gdb

Understanding of how user level processes work across each layer of the operating system, including process and thread life cycles, memory management, system calls, and inter-process communication

Understanding of operating system concepts, including scheduling, concurrency, and resource management

Understanding of multi-cpu, multi-threaded architectures and real-time systems

Knowledge of operating system architectures
Student Life at BlackBerry
Growth Mindset: employees have access to skills training and professional development courses, mentorship programs as well as unlimited access to our on-demand learning platform.

Commitment to Wellness: employees have access to events that support physical, mental and financial wellness. We host wellness sessions, fitness courses, discounts to local gyms and offer a 24/7 Employee Assistant Program (EAP).

Highly collaborative teams and a supportive workplace environment, with organization-wide events and a student social committee.

Employee Perks: we have snack and beverage programs at all locations. Students also have access to discounts for local stores, transportation, restaurants and activities.
See more about the student program at BlackBerry over on our Instagram @BlackBerryStudentLife
Scheduled Weekly Hours:
40