IVY Platform Product Management Student - 4 or 8 Month Winter Term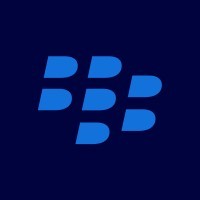 Blackberry
Product
Waterloo, ON, Canada
Posted on Saturday, September 16, 2023
Worker Sub-Type:
Student (Fixed Term)
Job Description:
Position Summary

The BlackBerry IoT Business Unit combines BlackBerry's core IoT assets across the company, including the BTS (QNX, Jarvis, Certicom, Radar) and BlackBerry IVY, which is an edge-first secure and intelligent in-vehicle data platform that provides automakers with cloud-controlled access to vehicle data in order to produce and share insights consistently with a global digital ecosystem of developers to deliver actionable value on vehicle data at scale. The BlackBerry IVY Product Management and Ecosystem organization is focused on developing and delivering on this vision of BlackBerry IVY through delivery of software and services that will be used by vehicle OEMs and also the broader development community worldwide.
We are looking for candidates in a variety of roles including software developers & testers, researchers, product managers & project managers, quality control & technical content specialists, and more. Successful candidates will work towards the common goal of delivering innovative new technologies to ensure BlackBerry IVY delivers on its vision. This role is an opportunity to work as an integral part of the IVY Product Management and Ecosystem team. In addition to contributing to the overall strategy within BlackBerry IVY, the Product Management team is responsible for building and driving a roadmap, and working with our development team to move technology deliverables through our development process to full lifecycle management.
The candidate will help define the vision and execution of the BlackBerry IVY product roadmap. Key activities will include supporting team members throughout the processes of requirements management, competitive research, entry, and assisting in product definition with the responsible Product Manager's guidance. The successful candidate will be a key contributor to feature definition, development and delivery of new features and concepts in future technologies, and will have the ability to shadow an established Product Manager on the team to learn the "Product Management Trade" and get valuable experience working with different teams globally.
Location: Waterloo, ON
Length of Term: 4 or 8 months
What you will do
Competitive market analysis of relevant application, technology and feature offerings

Researching and writing product requirements for current and future BlackBerry software technologies

Managing the development of technology within the BlackBerry IVY development process - from idea to proof-of-concept stage, including feature definition, implementation, and go-to-market strategy development as required

Prioritizing work efforts with development, design and test engineering teams to ensure the right experiences and features are delivered on time and to specification, including direct engagement in our Agile development process as a Product Owner if feasible

Opportunity identification for new BlackBerry software features, applications, and services

Deep analysis of what features or portions of a feature bring true user benefit and analyze potential trade-offs/risks to implementing new features
Who we are looking for
Currently pursuing a Bachelor's or MBA degree with deep technology focus preferred

Passionate about customer experience and understanding user needs

Strong organizational, data gathering and analytical skills

Excellent written and oral communication skills
Above and beyond
Deep interest in creating and analyzing products

Strong problem-solving skills

Ability to prioritize and meet deadlines

Experience in AI (artificial intelligence) and machine learning, cyber security solutions, or with connected vehicles are considered assets
Student Life at Blackberry
Growth Mindset: employees have access to skills training and professional development courses, mentorship programs as well as unlimited access to our on-demand learning platform.
Commitment to Wellness: employees have access to events that support physical, mental and financial wellness. We host wellness sessions, fitness courses, discounts to local gyms and offer a 24/7 Employee Assistant Program (EAP).
Highly collaborative teams and a supportive workplace environment, with organization-wide events and a student social committee.
Employee Perks: we have snack and beverage programs at all locations. Students also have access to discounts for local stores, transportation, restaurants and activities.
See more about the student program at BlackBerry over on our Instagram @BlackBerryStudentLife
Scheduled Weekly Hours:
40