Software Development Student - Project IVY - 4 Month Winter Term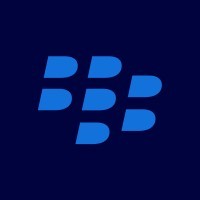 Blackberry
Software Engineering
Ottawa, ON, Canada
Posted on Saturday, September 16, 2023
Worker Sub-Type:
Student (Fixed Term)
Job Description:
The BlackBerry IoT Business Unit combines BlackBerry's core IoT assets across the company, including the BTS (QNX, Jarvis, Certicom, Radar) and BlackBerry IVY, which is an edge-first secure and intelligent in-vehicle data platform that provides automakers with cloud-controlled access to vehicle data in order to produce and share insights consistently with a global digital ecosystem of developers to deliver actionable value on vehicle data at scale. The BlackBerry IVY Engineering organization is focused on developing and delivering on this vision of BlackBerry IVY through delivery of software and services that will be used by vehicle OEMs and also the broader development community worldwide.
Currently we are working on the initial release of the BlackBery IVY product which provides a runtime and SDKs for vehicle OEMs and 3rd party developers to integrate with the vehicle sensors and develop intelligent apps. This is a joint development between BlackBerry and Amazon AWS. We are looking for a SW Developer Student to help supplement the effort to achieve timely release of the initial version of this product. Successful candidate will help developing new features and/or enhancing the IVY stack. Our portion of the stack is an embedded SW that runs on auto grade OS such as QNX and Linux and on auto grade HW such as QUALCOMM 8295.
Location: Ottawa, ON
Length of Term: 4 Months
Responsibilities
Actively participate in all aspects of the development process
Design, implement, test & profile Ivy product features.
Consult with your mentor on software architecture.
Develop unit tests to validate the features
Analyze defects to Identify issues in the software and work with team members to resolve them
Strong skills in innovative thinking, initiative and communication will be required and used regularly
Skills and Qualifications
Currently enrolled in Computer Science, Computer Engineering, Software Engineering or related program
Proficient in C++ programming, including modern C++ features and practices
Experience in Object Oriented Designs
Experience is embedded SW development
Knowledge of software stability and issue debugging
Knowledge of CI/CD pipeline, GitLab preferable
Strong verbal and written communication skills
Ability to thrive in a fast-paced, multi-tasking environment with excellent time management skills.
Additional Assets
Experience with Python
Knowledge of cloud based technologies such as AWS, REST and React.js
Experience with QNX OS
Exposure to Machine Learning techniques and/or data analytics engines
Student Life at Blackberry
Growth Mindset: employees have access to skills training and professional development courses, mentorship programs as well as unlimited access to our on-demand learning platform.
Commitment to Wellness: employees have access to events that support physical, mental and financial wellness. We host wellness sessions, fitness courses, discounts to local gyms and offer a 24/7 Employee Assistant Program (EAP).
Highly collaborative teams and a supportive workplace environment, with organization-wide events and a student social committee.
Employee Perks: we have snack and beverage programs at all locations. Students also have access to discounts for local stores, transportation, restaurants and activities.
See more about the student program at BlackBerry over on our Instagram @BlackBerryStudentLife
Scheduled Weekly Hours:
40