Project Management Student - 4 Month Winter Term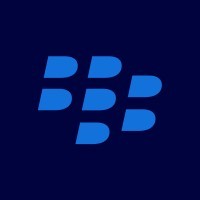 Blackberry
Administration
Waterloo, ON, Canada
Posted on Saturday, September 16, 2023
Worker Sub-Type:
Student (Fixed Term)
Job Description:
The successful candidate will be responsible for working with the Project Managers and technical teams within the BlackBerry IVY Engineering team. BlackBerry IVY is a scalable Edge-to-Cloud connected platform that will allow automakers to create personalized driver and passenger experiences and improve operations of connected vehicles, and integrates BlackBerry/QNX industry leading automotive technology with Amazon's AWS cloud services platform. More information can be found here: https://www.blackberry.com/us/en/products/automotive/blackberry-ivy .
The successful applicant will benefit from managing projects alongside senior Project Managers as an integral participant in the engineering and product development process. As a part of the IVY program team, the successful candidate will also help develop and maintain processes and reporting on project status and metrics. An outgoing self-starter with excellent verbal and written communication skills, attention to detail and proactive time management will excel in this role.
As a Project Mgmt Student, the successful candidate will be responsible for project management planning and execution to ensure that all the necessary components and deliverables will be met. A strong technical aptitude is a must.
Location: Waterloo, ON
Length of Term: 4 Months
RESPONSIBILITIES
Assisting senior Project Managers with day to day project activities, activity tracking, documentation and reporting.
Assisting with project portfolio management including day to day project planning and tracking.
Develop and maintain metrics reporting.
SKILLS AND QUALIFICATIONS
Currently pursuing a degree or diploma in the field of Engineering, Computer Science, Management, or related field.
A thorough understanding of the project life cycle (initiating, planning, execution and closure).
Experience with project

management/coordination.

Ability to analyze and present data.
Excellent written and verbal communication skills.
Strong organization, planning and time management skills.
High attention to detail for creating process and/or specifications documentation.
ADDITIONAL ASSETS
Basic knowledge of project management methodologies including Agile Project Management related to Scrum, or PMBOK.
Able to prioritize and manage multiple tasks in a fast paced, dynamic environment.
Proficient in Microsoft Project, Excel, Visio, and Word.
Experience with Confluence/Wiki and JIRA
Interest in technology and the automotive industry.
Student Life at Blackberry
Growth Mindset: employees have access to skills training and professional development courses, mentorship programs as well as unlimited access to our on-demand learning platform.

Commitment to Wellness: employees have access to events that support physical, mental and financial wellness. We host wellness sessions, fitness courses, discounts to local gyms and offer a 24/7 Employee Assistant Program (EAP).

Highly collaborative teams and a supportive workplace environment, with organization-wide events and a student social committee.

Employee Perks: we have snack and beverage programs at all locations. Students also have access to discounts for local stores, transportation, restaurants and activities.
See more about the student program at BlackBerry over on our Instagram @BlackBerryStudentLife
Scheduled Weekly Hours:
40