Software Tools Developer Student - 8 Month Winter Term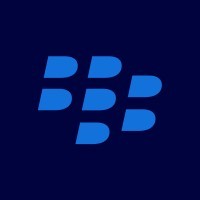 Blackberry
Software Engineering
Waterloo, ON, Canada
Posted on Saturday, September 16, 2023
Worker Sub-Type:
Student (Fixed Term)
Job Description:
BlackBerry QA is seeking an Software Tools Developer Intern to join our cloud test automation tools and infrastructure team. As a member of the team, you will work with cutting edge technologies to maintain and improve our existing test automation platform. The work you do helps engineering teams be more productive and has a significant impact on product quality.
Location: Waterloo, ON
Length of Term: 8 Months
RESONSIBILITIES
Develop test automation.

Assist in development of tools and frameworks to support testing and automation.

Assist in development of serverless test services and test cases

Work iteratively and collaboratively with development teams to help improve automated test coverage.
SKILLS AND QUALIFICATIONS
Currently pursing a degree in Computer Science or Engineering, or related discipline.

At least 2 years of relevant course work (i.e. not just GE's).

Experience coding in any popular language (e.g., Python, Go, C#, Java, JavaScript).
ADDITIONAL ASSETS
Projects, coursework, or experience related to software development and testing.

Previous test automation experience.

Fluent in Python3, SQL
Student Life at BlackBerry
Growth Mindset: employees have access to skills training and professional development courses, mentorship programs as well as unlimited access to our on-demand learning platform.

Commitment to Wellness: employees have access to events that support physical, mental and financial wellness. We host wellness sessions, fitness courses, discounts to local gyms and offer a 24/7 Employee Assistant Program (EAP).

Highly collaborative teams and a supportive workplace environment, with organization-wide events and a student social committee.

Employee Perks: we have snack and beverage programs at all locations. Students also have access to discounts for local stores, transportation, restaurants and activities.
See more about the student program at BlackBerry over on our Instagram @BlackBerryStudentLife
Scheduled Weekly Hours:
40