Cybersecurity Development Support (SDS) Student - 4 Month Winter Term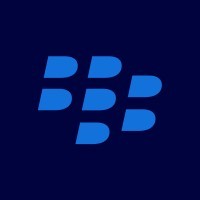 Blackberry
Customer Service
Waterloo, ON, Canada
Posted on Saturday, September 16, 2023
Worker Sub-Type:
Student (Fixed Term)
Job Description:
The Cybersecurity Development Support (SDS) Student will be part of a team that is the integration point with software development for our Beta, NOC, and customer support organizations. The primary role of the team is to provide the strongest technical research and development support for BlackBerry software. SDS works to solve the most complex problems our enterprise customers encounter. As such, this will provide the suitable candidate with the opportunity to learn advanced skills that compliment and enhance your troubleshooting and code development ability.
Responsibilities:
Provide development level support for over thirty products with most effort around our BlackBerry Unified Endpoint Management (UEM), Cylance (Cybersecurity), and SPARK software suites. This generally includes:
Code level debugging, identification of code defects, log analysis, testing/reproduction of issues, and investigation into workarounds for customer issues Database expertise and ability to write database scripts to address customer issues Timely

resolution/investigation

of escalations
Creating wikis and updating internal team documentation Automating and scripting repeatable processes and procedures
Updating case notes frequently to provide a summary of the status for management, peers, and interested parties
Consult with senior members of the SDS team, Product Development, Product Managers, or other product experts on cases when necessary to help progress investigation
Qualifications:
Be a university student in 3rd or 4th year in a computer science related discipline (preferably not your first co-op term)
Experience in code development with one or more of the following; C#, .NET, Java, and C++
Database experience in Microsoft SQL and PostgreSQL
Troubleshooting software and services running on most operating systems; Windows, Mac, most Linux variants, iOS, and Android
Troubleshooting software and services on AWS and Azure public cloud platforms
Debugging and problem-solving skills
Be customer-focused, team-oriented, and motivated to take ownership of assigned tasks
Have strong written and verbal communication skills
Nice-to-have Qualifications:
Experience with Cybersecurity software - Endpoint Management, Endpoint Detection and Response, and Managed Security Services
Experience analyzing application memory dumps
Experience with managing and developing for iOS, Android, Windows, and Linux
Student Life at Blackberry
Growth Mindset: employees have access to skills training and professional development courses, mentorship programs as well as unlimited access to our on-demand learning platform.

Commitment to Wellness: employees have access to events that support physical, mental and financial wellness. We host wellness sessions, fitness courses, discounts to local gyms and offer a 24/7 Employee Assistant Program (EAP).

Highly collaborative teams and a supportive workplace environment, with organization-wide events and a student social committee.

Employee Perks: we have snack and beverage programs at all locations. Students also have access to discounts for local stores, transportation, restaurants and activities.
See more about the student program at BlackBerry over on our Instagram @BlackBerryStudentLife
Scheduled Weekly Hours:
40