Managed Security Service Provider (MSSP) Student - 8 Month Winter Term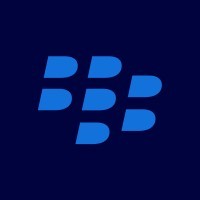 Blackberry
Waterloo, ON, Canada
Posted on Saturday, September 16, 2023
Worker Sub-Type:
Student (Fixed Term)
Job Description:
BlackBerry is seeking an Intern for the MSSP Team interested in providing strategic services and gaining corporate knowledge in the cybersecurity industry. As a BlackBerry Summer Intern, you will take ownership of various projects and assisting the team to further department initiatives. Projects are subject to change based on department needs at time of the internship.
Location: Waterloo, ON
Length: 8 Month Term
RESPONSIBILITIES
Analyze MSSP Sales Orders

Define steps and plan to launch new automation initiatives for the MSSP team

Interface with the Mulesoft team to evangelize and build the new automation workflows

Review and assess disparate data sources while identifying trends and anomalies

Create and optimize workflows for Partner Lab tenants

Assist in day-to-day activities to help further department initiatives as directed by team mentors and/or management

Work on a given project, as outlined by the manager and/or mentor at the beginning of the Internship program

Attend all Internship program meetings, events, and career development workshops

Create and present a final project at the program ending ceremony to managers, mentors, and peers

Protect BlackBerry operations by keeping information confidential

Perform other duties as assigned
SKILLS AND QUALIFICATIONS
Student enrolled in an accredited university in their junior or senior year (preferred), pursuing a bachelor's degree

Able to work full-time hours (40 hours a week)

Knowledge of networking and operating system(s) functionality

Familiarity of basic cybersecurity concepts

Understanding of customer relationship management (CRM) concepts and tools such as Salesforce

Effective verbal and written communication skills

Demonstrates proficiency in Microsoft Office Suite, including, but not limited to PowerPoint, Word, Excel, and Outlook programs to complete work on a daily basis

Utilizes critical thinking and analytical skills on a regular basis to complete tasks

Uses problem solving skills to overcome issues as needed

Stays organized, while paying close attention to detail before submitting any work
Student Life at BlackBerry
Growth Mindset: employees have access to skills training and professional development courses, mentorship programs as well as unlimited access to our on-demand learning platform.

Commitment to Wellness: employees have access to events that support physical, mental and financial wellness. We host wellness sessions, fitness courses, discounts to local gyms and offer a 24/7 Employee Assistant Program (EAP).

Highly collaborative teams and a supportive workplace environment, with organization-wide events and a student social committee.

Employee Perks: we have snack and beverage programs at all locations. Students also have access to discounts for local stores, transportation, restaurants and activities.
See more about the student program at BlackBerry over on our Instagram @BlackBerryStudentLife
Scheduled Weekly Hours:
40