iOS Software Developer Student - 4 Month Winter Term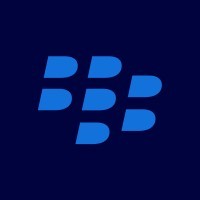 Blackberry
Software Engineering
Waterloo, ON, Canada
Posted on Saturday, September 16, 2023
Worker Sub-Type:
Student (Fixed Term)
Job Description:
As part of the cybersecurity R&D team at BlackBerry, you will be a fully integrated, fully participating member of our talented, growth-mindset oriented team dedicated to providing enhanced visibility and protection against current and future cyberthreats. You will have the opportunity to contribute your ideas, design, code, feedback, and strengths to our innovative solutions.
If challenging yourself to deliver elegant, well thought out solutions to be a part of keeping everyone's data secure excites you, join us! We develop mobile apps for iOS that, in conjunction with BlackBerry's servers, manage and secure these devices. We offer an opportunity for well-rounded app development experience working in a structured code base that makes use of app/server communication, iOS OS functionality, and UX supported by an inclusive team and industry best practices.
Location: Waterloo
Length of Term: 4 Months
RESPONSIBILITIES
· Design and implement software features and fixes in Objective-C and/or Swift
· Contribute your software ideas and learn in a safe, inclusive environment
· Participate in all parts of the software development cycle
SKILLS AND QUALIFICATIONS
· Currently enrolled in a Computer Science or Computer Engineering Program
· iOS software development experience in Objective-C or Swift
· Ability to communicate ideas clearly
ADDITIONAL ASSETS
· Interest in great user experiences and software best practices
· Interest in developing secure software and protecting against cyberthreats
· Quality focused and believe in automated testing and writing testable software
Student Life at Blackberry
Growth Mindset: employees have access to skills training and professional development courses, mentorship programs as well as unlimited access to our on-demand learning platform.

Commitment to Wellness: employees have access to events that support physical, mental and financial wellness. We host wellness sessions, fitness courses, discounts to local gyms and offer a 24/7 Employee Assistant Program (EAP).

Highly collaborative teams and a supportive workplace environment, with organization-wide events and a student social committee.

Employee Perks: we have snack and beverage programs at all locations. Students also have access to discounts for local stores, transportation, restaurants and activities.
See more about the student program at BlackBerry over on our Instagram @BlackBerryStudentLife
Scheduled Weekly Hours:
40