Web Writing Student - 4 or 8 Month Winter Term 2024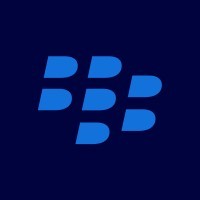 Blackberry
Waterloo, ON, Canada
Posted on Wednesday, September 13, 2023
Worker Sub-Type:
Student (Fixed Term)
Job Description:
Today, BlackBerry® is a transformed company. We're no longer about the smartphone, what we once did for smartphones is what we're now doing for Enterprise of Things (EoT) – envisioning, enabling and securing new forms of communication that are connecting the business world in extraordinary new ways. We have the most complete and advanced end-to-end solutions to enable EoT, and our ideas lead the way in the hottest markets like cybersecurity, SaaS, neural networks and autonomous vehicles.
Today our software is trusted by the world's most important organizations, including all of the G7, 17 of the G20, NATO, financial firms, healthcare providers and educational institutions. BlackBerry technology is further embedded in millions of 'things.' You can find BlackBerry in smart watches, medical devices, cars, trains, robots, smart meters, TV broadcast equipment, wind turbines, hydroelectric plants, pilot training simulators, mail-sorting machines and, of course, tablets and smartphones just to name a few.
POSITION SUMMARY
The Web Content/SEO Student will be part of the Web team and will be responsible for writing, editing, and publishing content for BlackBerry.com. The student may be asked to help with larger content and SEO projects, as well as to provide some CMS support as needed with updating and publishing web pages.
Location: Waterloo, ON
Length of Term: 4-8 months
RESPONSIBILITIES
Work with the Web Writer and Editor to:
· Conceive, plan, develop, and publish (via CMS) marketing content for new and updated web pages
· Prioritize and implement SEO improvements
· Report on SEO and website performance
· Manage BlackBerry's SEO platform account
SKILLS AND QUALIFICATIONS
· Currently enrolled in secondary or post-secondary education
· Strong organizational skills
· Strong verbal and written communication skills
· Familiar with SEO and web publishing via CMS
· Familiarity with cybersecurity, embedded systems, B2B marketing, or the buyer's journey a plus
· Able to work on multiple requests
Various Snack & Beverage Programs at all locations

Cafeterias and vending machines with subsidized prices at major offices

Free parking and accessible public transportation at major offices

Skills training and professional development opportunities

Organization wide events and various social committees

Local discounts and free swag

Highly collaborative teams and supportive workplace culture

Recreational leagues, fitness classes, and wellness sessions available in most locations
See for yourself by checking out our Instagram @BlackBerryStudentLife
An Absolute Commitment to Equality
It is the policy of BlackBerry to ensure equal employment opportunity without discrimination or harassment based on race, colour, creed, religion, national origin, alienage or citizenship, status, age, sex, sexual orientation, gender identity or expression, marital or domestic/civil partnership status, disability, veteran status, genetic information, or any other basis protected by law.
EEO Minorities/Females/Protected Veteran/Disabled
BlackBerry strives to create an accessible and inclusive application and selection process and is committed to working with and providing reasonable accommodation to job applicants who may require provisions to participate in the selection process. Should you require an accommodation, please contact recruitment@blackberry.com to discuss your needs.
Scheduled Weekly Hours:
40