Salesforce and Telecom Ops Student - 8 Month Winter Term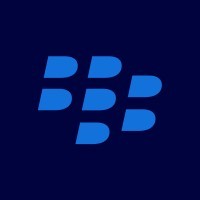 Blackberry
Sales & Business Development, Operations
Waterloo, ON, Canada
Posted on Wednesday, September 13, 2023
Worker Sub-Type:
Student (Fixed Term)
Job Description:
Today, BlackBerry® is a transformed company. We're no longer about the smartphone, what we once did for smartphones is what we're now doing for Enterprise of Things (EoT) – envisioning, enabling and securing new forms of communication that are connecting the business world in extraordinary new ways. We have the most complete and advanced end-to-end solutions to enable EoT, and our ideas lead the way in the hottest markets like cybersecurity, SaaS, neural networks and autonomous vehicles.
Today our software is trusted by the world's most important organizations, including all of the G7, 16 of the G20, NATO, financial firms, healthcare providers and educational institutions. BlackBerry technology is further embedded in millions of 'things.' You can find BlackBerry in smart watches, medical devices, cars, trains, robots, smart meters, TV broadcast equipment, wind turbines, hydroelectric plants, pilot training simulators, mail-sorting machines and, of course, tablets and smartphones just to name a few.
Are you the person we're looking for?
The Salesforce Platform team is looking for a passionate student to assist in the operational support on our Salesforce ecosystem including our global Telecom services. You will have the opportunity to learn Salesforce administration, Saas service management, internal Telecom management as well as agile methodology. Armed with this knowledge to support applications that provide value for our internal and external user base. Students will be embedded with our delivery team that is responsible for the design, configuration, testing, and delivery of solutions.
You will communicate with key product owners and testers to ensure a thorough understanding of the business ask and work with them as a team to deliver ideal new solutions along with process enhancements, bug corrections and operational upkeep. The ideal candidate has a willingness to learn and engages with the team regularly.
As our services continue to grow, you'll be part of the evolution to learn how to take ordinary to extraordinary. You would be supporting business teams across all of BlackBerry, make relationships with Marketing, Sales Operations, and Customer Service and be involved in initiatives from small to extra large. Software architects, developers, administrators and product owners will be available for any questions and ideas about solving development problems.
If this sounds like you, come join our team and help us solve interesting and challenging problems!
What you will do:
Take change requests created on our operation board for new user and modify user requests.

Participate in system sandbox refresh activities.

Understanding how different priority in the Operations and Delivery board affect your work.

How to prioritize your work based on those tickets.

Volunteer to take on new requests and learn how to apply new skills to those tickets.

Manage your own workload and know when to ask for more work

Identify gaps in your onboarding experience to assist in improving the process/documentation.

Learn about password security and how to manage integrations.

Learn about the delivery process and how to package declarativity changes.

Understand why change and release processes are necessary.
Who we are looking for:
Strong desire to learn service management, platform operations and administration tasks.

Strong understanding of Customer Service practices.

Interest in learning about Salesforce platform maintenance.

Optional Assets:

Experience working with the Salesforce platform

Delivered software as part of an Agile delivery team

Using other software tools such as: JIRA, Confluence, Microsoft Teams, or Webex.
Student Life at BlackBerry
Growth Mindset: employees have access to skills training and professional development courses, mentorship programs as well as unlimited access to our on-demand learning platform.

Commitment to Wellness: employees have access to events that support physical, mental and financial wellness. We host wellness sessions, fitness courses, discounts to local gyms and offer a 24/7 Employee Assistant Program (EAP).

Highly collaborative teams and a supportive workplace environment, with organization-wide events and a student social committee.

Employee Perks: we have snack and beverage programs at all locations. Students also have access to discounts for local stores, transportation, restaurants and activities.
See more about the student program at BlackBerry over on our Instagram
@BlackBerryStudentLife
Scheduled Weekly Hours:
40