Network Operations Center Student - 8 Month Winter Term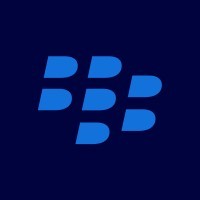 Blackberry
Operations
Waterloo, ON, Canada
Posted on Wednesday, September 13, 2023
Worker Sub-Type:
Student (Fixed Term)
Job Description:
Today, BlackBerry® is a transformed company. We're no longer about the smartphone, what we once did for smartphones is what we're now doing for Enterprise of Things (EoT) – envisioning, enabling and securing new forms of communication that are connecting the business world in extraordinary new ways. We have the most complete and advanced end-to-end solutions to enable EoT, and our ideas lead the way in the hottest markets like cybersecurity, SaaS, neural networks and autonomous vehicles.
Today our software is trusted by the world's most important organizations, including all of the G7, 16 of the G20, NATO, financial firms, healthcare providers and educational institutions. BlackBerry technology is further embedded in millions of 'things.' You can find BlackBerry in smart watches, medical devices, cars, trains, robots, smart meters, TV broadcast equipment, wind turbines, hydroelectric plants, pilot training simulators, mail-sorting machines and, of course, tablets and smartphones just to name a few.
Position Summary
The BlackBerry Network Operations Center (NOC) is a dynamic 24 x 7 x 365 team environment playing a core role towards ensuring high availability of all BlackBerry services, both internally and externally facing. The NOC team:
Pro-actively monitors the BlackBerry Infrastructure and Services, including (but not limited to) BlackBerry Sites worldwide, Carrier/Partner links, SaaS and Paas services

Resolves reactively any incidents which occur and ensure these are responded to promptly, professionally and within agreed Service Level Agreements

Performs scheduled changes within specified Maintenance Windows ensuring the BlackBerry Infrastructure is always up to date and running at optimum efficiency
Location: Waterloo, ON
Length of Term: 8 Months
What you will do
Responsible for day to day Windows, Linux and Network administration and problem solving

Monitor the Blackberry Services using a variety of tools and react to resolve any alerts which may arise

Work as part of a team to log and resolve any events ensuring that strict Service Level Agreements are met at all times

Interface with the necessary Support groups and work with them to resolve any incident and problem management issues within specified time frames

Document and record steps taken towards resolution of an incident and add this to the knowledge database for future referral

Ensure the upkeep and continuous improvement of the BlackBerry Services by performing periodic maintenance

Act as NOC escalation contact for any Network related problems between BlackBerry's NOC and its Carrier partner's NOC

Act as the second point of contact for any Customer related problems which are raised with the Contact Center and then escalated to the BlackBerry Network Operations Center

Actively participate in, and suggest, projects to improve the environment including interfacing with the Service Engineering teams to learn about new services, create and provide knowledge transfers sessions on these to the NOC

Create, update, review, and deliver training to NOC staff on the specific services that you support
Who we are looking for
Currently pursuing a post-secondary diploma in Computer Systems, Systems Administration, or related experience

Relevant experience in an IT Administration or Network Operations setting

Relevant knowledge of Cloud based technologies (AWS, Azure)

Operating Level experience with Windows Server (2008/2012), Linux (Ubuntu and Debian mainly, with OpenSUSE and RedHat implementations as well) , Networking technology (Cisco or Juniper)

Good communication skills and a positive attitude in stressful situations are required

Work well in a team environment
Above and beyond
Experience with Jira

Previous knowledge of BlackBerry
Student Life at Blackberry
Growth Mindset: employees have access to skills training and professional development courses, mentorship programs as well as unlimited access to our on-demand learning platform.
Commitment to Wellness: employees have access to events that support physical, mental and financial wellness. We host wellness sessions, fitness courses, discounts to local gyms and offer a 24/7 Employee Assistant Program (EAP).
Highly collaborative teams and a supportive workplace environment, with organization-wide events and a student social committee.
Employee Perks: we have snack and beverage programs at all locations. Students also have access to discounts for local stores, transportation, restaurants and activities.
See more about the student program at BlackBerry over on our Instagram @BlackBerryStudentLife
Scheduled Weekly Hours:
40