Data Network Student - 4 Month Winter Term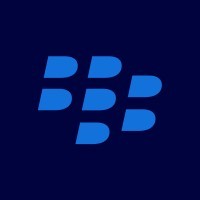 Blackberry
Waterloo, ON, Canada
Posted on Wednesday, September 13, 2023
Worker Sub-Type:
Student (Fixed Term)
Job Description:
Do you aspire to be a world class networking professional? Would you like the opportunity to support BlackBerry's service network? The Network Operations team is looking for highly motivated individuals to support the day to day operations of our global data network. The team is primarily responsible for maintaining the health of the BlackBerry network which provides various services to millions of our customers. The team also plays a critical role in responding to incident resolution, determining root cause, and working with internal teams and vendors with the goal of returning the network to a fully operational state. Additionally, the team is responsible for contributing to the evolution of the network through change planning and implementation.
Location: Waterloo, ON
Length of Term: 4 Months
RESPONSIBILITIES
You will work closely with full time staff to operate and support the data network by utilizing your in-depth knowledge of networking. You will participate in infrastructure or service related incidents.
Change Planning and Implementation
Determining customers' requirements, writing, and reviewing changes with the primary goal of not causing impact to our infrastructure or services.
Work closely with the customer to agree on implementation timelines.
Identify automation opportunities in troubleshooting, change implementation, or administrative tasks. If the individual has the skills to develop the code he will be assigned to implement it.
SKILLS AND QUALIFICATIONS
Currently enrolled in an Information Technology, Data Networking, or Telecommunications diploma/degree program
Knowledge of various routing and switching protocols (OSPF, BGP, TCP, MPLS VPN, Multicast and Ethernet protocols)
Experience working with one of the following vendors: Cisco, Juniper, F5
Knowledge of all layers of the OSI model
Strong communication capabilities that will be demonstrated consistently within the team, the company and through interaction with our vendors and partners
Ability to work well under pressure and multi-task effectively
Effective prioritization and time management skills
Fundamental knowledge of LINUX operating systems and toolsets
ADDITIONAL ASSETS
Experience working with Python, Ansible & Jenkins
Working knowledge of packet analysis tools
Solid understanding of LINUX and Microsoft operating systems
Proficient with Microsoft Office (including Visio)
Student Life at Blackberry
Growth Mindset: employees have access to skills training and professional development courses, mentorship programs as well as unlimited access to our on-demand learning platform.
Commitment to Wellness: employees have access to events that support physical, mental and financial wellness. We host wellness sessions, fitness courses, discounts to local gyms and offer a 24/7 Employee Assistant Program (EAP).
Highly collaborative teams and a supportive workplace environment, with organization-wide events and a student social committee.
Employee Perks: we have snack and beverage programs at all locations. Students also have access to discounts for local stores, transportation, restaurants and activities.
See more about the student program at BlackBerry over on our Instagram @BlackBerryStudentLife
Scheduled Weekly Hours:
40