Security Research & Development Student - 4 or 8 Month Winter Term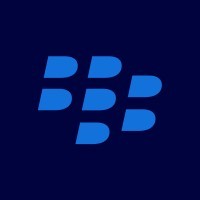 Blackberry
Waterloo, ON, Canada
Posted on Wednesday, September 13, 2023
Worker Sub-Type:
Student (Fixed Term)
Job Description:
Today, BlackBerry® is a transformed company. We're no longer about the smartphone, what we once did for smartphones is what we're now doing for Enterprise of Things (EoT) – envisioning, enabling and securing new forms of communication that are connecting the business world in extraordinary new ways. We have the most complete and advanced end-to-end solutions to enable EoT, and our ideas lead the way in the hottest markets like cybersecurity, SaaS, neural networks and autonomous vehicles.
Today our software is trusted by the world's most important organizations, including all of the G7, 16 of the G20, NATO, financial firms, healthcare providers and educational institutions. BlackBerry technology is further embedded in millions of 'things.' You can find BlackBerry in smart watches, medical devices, cars, trains, robots, smart meters, TV broadcast equipment, wind turbines, hydroelectric plants, pilot training simulators, mail-sorting machines and, of course, tablets and smartphones just to name a few.
Position Summary
Are you looking to learn like never before in a student position? Are you excited about software security? The Security Research Group might be looking for you. The Security Research Group:
Finds vulnerabilities in BlackBerry software, reporting them to the development teams.

Develops, evaluates, and uses tools to find new and known vulnerabilities in software.

Performs research into vulnerability detections and mitigations.
You'd work with a geographically distributed team of experts in software security. We are looking for motivated individuals who are up for the challenge of breaking the security of BlackBerry products. We are also looking for candidates who are interested in researching new and exciting advancements to the field of software security. On the job security mentorship training will be provided.
Interest and a desire to learn is paramount for a position as a security research assistant. Previous knowledge in computer security is very beneficial, but not required.
Location: Waterloo, ON
Length of Term: 4 or 8 months
What you will do
The successful candidate will be involved in one of the following research and development projects for their term:
Development and integration of software fuzzing for applications written in C, building on already-existing tooling

Integration of software security tools (both in-house and commercial) into product build pipelines and existing security reporting dashboards

Developing tools to collect and analyze public software vulnerability reports against software written in many different languages
Alongside the project above, you will also be responsible for:
Collecting, evaluating, documenting, and presenting on the project you are involved with

Developing your own software security expertise through the available mentorship program
Who we are looking for
Currently enrolled in a post-secondary program in Computer Science, Software Engineering, Cyber Security, Software Security or related field of study

Experience with least two of the following languages: C, C++, C#. 64bit x86 assembly, Python, or JavaScript

A strong desire to learn, demonstrated through personal projects or self-directed learning.

Strong background in at least one of the following skill sets:

C programming, operating system concepts, and application programming interfaces (APIs) such POSIX.

Static and dynamic analysis security tooling focused on software such as Checkmarx, Coverity, Klockwork, Burp Suite, AFL, or Invicti (Netsparker)

Repositories such as PIP, NPM, Maven or dpkg.

Strong analytical and problem solving skills demonstrated through past experience

Strong written and verbal communication skills; being able to convey highly technical information in a succinct and accurate way

Ability to innovate; to brainstorm, research, design, and implement extensions, improvements, or alternatives to a base concept

Ability to integrate into a multi-disciplinary physically distributed team
Above and beyond
Proven ability to hack software, discover flaws, and suggest improvements, demonstrated through activities such as CTFs

Expertise in multiple technical areas or on large software development projects

Software penetration testing
Student Life at Blackberry
Growth Mindset: employees have access to skills training and professional development courses, mentorship programs as well as unlimited access to our on-demand learning platform.

Commitment to Wellness: employees have access to events that support physical, mental and financial wellness. We host wellness sessions, fitness courses, discounts to local gyms and offer a 24/7 Employee Assistant Program (EAP).

Highly collaborative teams and a supportive workplace environment, with organization-wide events and a student social committee.

Employee Perks: we have snack and beverage programs at all locations. Students also have access to discounts for local stores, transportation, restaurants and activities.
See more about the student program at BlackBerry over on our Instagram @BlackBerryStudentLife
Scheduled Weekly Hours:
40