Security Response Analyst Student - 4 Month Winter Term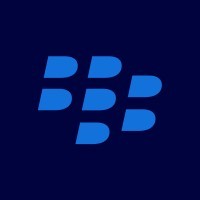 Blackberry
IT
Waterloo, ON, Canada
Posted on Wednesday, September 13, 2023
Worker Sub-Type:
Student (Fixed Term)
Job Description:
BlackBerry strives to build and maintain the most secure, trusted solutions possible. To continue our tradition of excellence, we are looking for individuals in the security space who are technically skilled, knowledgeable, passionate, and experienced to join BlackBerry. The BlackBerry Security Incident Response Team (BBSIRT) is a center of excellence working to ensure the ongoing security of our products and services for customers and partners worldwide.
We are currently looking for a security minded student to support our efforts responding to emergent software based cyber-threats or incidents involving BlackBerry products and services. The successful candidate will work in a fast paced, highly dynamic and challenging environment and will work with various teams across the organization to support vulnerability mitigation efforts, from identification of potential issues to analysis, mitigation and related internal and external communications. The technical and threat landscape change constantly and this position would suit someone willing to learn continually while working on cutting edge technologies and handling multiple priorities. The ideal candidate will already be able to build and manage relationships in a large, complex ecosystem but must be willing to grow this experience. The role centers on solving problems at the intersection of technology and people.
Location: Waterloo, ON
Length of Term: 4 Months
What you will do
Identify, track and report on emergent threats to the security of BlackBerry products, associated companies and customers

Work with research and engineering teams to provide in-depth technical analysis of security issues and work across the organization to support and ensure holistic remediation efforts. These are often time critical

Triage code defect based issues and quantitatively evaluate risk using industry standard metrics such as CVSS

Prioritize and coordinate case-specific response activities, driving timely and appropriate remediation of issues. Reporting the problem is not enough; solutions should be offered

Track and report on remediation efforts

Cultivate strong working relationships with external researchers, reporting organizations and customers to ensure effective collaboration. Work with customer facing and internal teams to continually improve processes used to identify and fix product security issues

Continually deepen knowledge and skills in support of maintaining the security of BlackBerry customers

Create effective communications for internal and external customers, working with others to ensure professional and accurate information delivered
Who we are looking for
Currently pursuing a post-secondary degree/diploma (Bachelors, Masters, or equivalent) in Computer Science/Engineering or a related field of study

Java/C++ programming and debugging experience

Ability to analyze code behavior

Able to track and manage numerous parallel activities

Knowledge of secure software development lifecycle

Understands common classes of product security vulnerabilities and attack/defense methodologies

Knowledge of application security configuration and best practices

Strong written and verbal communication skills with both technical and non-technical audiences

Demonstrates analytical skills

Able to work collaboratively as part of a multi-disciplinary team
Above and beyond
Reverse engineering skills

Some knowledge of wireless communications security (802.11, Bluetooth, cellular data etc)

Ability to create proof of concept exploits for common types of vulnerability
If you're driven to take enterprise, mobile and embedded technologies to the next level, it's time you join the team at BlackBerry. We offer a challenging environment that fosters creativity and rewards excellence. Employees also have use of our award winning BlackBerry technology.
Student Life at Blackberry
Growth Mindset: employees have access to skills training and professional development courses, mentorship programs as well as unlimited access to our on-demand learning platform.

Commitment to Wellness: employees have access to events that support physical, mental and financial wellness. We host wellness sessions, fitness courses, discounts to local gyms and offer a 24/7 Employee Assistant Program (EAP).

Highly collaborative teams and a supportive workplace environment, with organization-wide events and a student social committee.

Employee Perks: we have snack and beverage programs at all locations. Students also have access to discounts for local stores, transportation, restaurants and activities.
See more about the student program at BlackBerry over on our Instagram @BlackBerryStudentLife
Scheduled Weekly Hours:
40