Security & E-Discovery Analyst Student - 4 Month Fall Term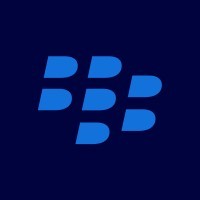 Blackberry
IT
Waterloo, ON, Canada
Posted on Wednesday, September 13, 2023
Worker Sub-Type:
Student (Fixed Term)
Job Description:
As a Security & e-Discovery Student you will be part of a multi-skilled group whose mission is to continuously develop, implement, and maintain a comprehensive Security & e-Discovery program for BlackBerry to safeguard its assets and comply with laws and regulations.
The Security & e-Discovery teams – part of Global Security department is responsible for handling requests from corporate attorneys and work in support of corporate investigations, and supporting special projects for the Physical Security and Corporate Investigations. e-Discovery support for BlackBerry litigation and corporate investigation involves collecting and processing data that includes email or other server based information.
Reporting to the Manager, Investigations & Security, you will be responsible for daily tasks ranging from data collection, email review and tagging, legal hold preservation's, lose file collection and projects relating to Physical Security, Corporate Investigations & e-Discovery technology and process.
Location: Waterloo, ON
Length of Term: 4 Months
What you will do
Provide administrative support to e-discovery team for processing of Legal Hold requests
Ensure that all requests are completed in a timely, objective and professionally competent manner, compliant with applicable laws and regulations, industry standards, BlackBerry values, BlackBerry's Business Standards and Principles and other relevant policies
Establish and maintain quality control in the collection, documentation, retention and presentation of material pulled pursuant to ED requests
Deal with complex technical requests that affect different business units across BlackBerry
Adherence to existing policies and processes in order to foster consistency in addressing all requests
Process requests for data collection relating to litigation and investigations
Audit Legal Hold databases
Perform detailed searches pertaining to email for litigation and investigations
Maintain process documentation for e-Discovery, Physical Security & Corporate Investigations
Maintain e-Discovery, Physical Security & Corporate Investigation technology and software
Perform research on relevant changes to laws pertaining to discovery
Who we are looking for
Currently enrolled in an Information Security/Information Systems field of study
Solid verbal, written and interpersonal skills
A strong focus on attention to detail with good analytical and problem-solving skills
Demonstrate the ability to be flexible and respond to a dynamic work environment
High personal standards of excellence
Above and beyond
Professionalism
Flexible with duties
Task prioritization
Student Life at BlackBerry
Growth Mindset: employees have access to skills training and professional development courses, mentorship programs as well as unlimited access to our on-demand learning platform.
Commitment to Wellness: employees have access to events that support physical, mental and financial wellness. We host wellness sessions, fitness courses, discounts to local gyms and offer a 24/7 Employee Assistant Program (EAP).
Highly collaborative teams and a supportive workplace environment, with organization-wide events and a student social committee.
Employee Perks: we have snack and beverage programs at all locations. Students also have access to discounts for local stores, transportation, restaurants and activities.
See more about the student program at BlackBerry over on our Instagram @BlackBerryStudentLife
Scheduled Weekly Hours:
40