Cyber Security Architect Student - 4 or 8 Month Winter Term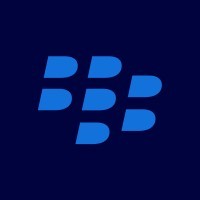 Blackberry
IT
Waterloo, ON, Canada
Posted on Wednesday, September 13, 2023
Worker Sub-Type:
Student (Fixed Term)
Job Description:
Position Summary
Within the BlackBerry Information Security Architecture & Engineering team, you will primarily work on and assist other team members focused on the architecture, guidance and guardrails (security controls) of Information Security design and implementation within our infrastructure. In this role, you may be engaged to assist with stakeholder engagement, resource co-ordination, information gathering, documentation, diagramming, threat modelling and solution development.
You will learn about how technology aligns to business, regulatory and contractual requirements, how solutions must be developed to consider cost, security risk and supportability and how to apply your data, people, process, and technology skills to improve customer relationships and security posture.
Depending on your aptitude or chosen educational path, you may also be asked to work with the Information Security Governance, Risk & Compliance team to solution controls to treat risk.
Depending on your skill set you may be asked to work with other stakeholders on security controls for our infrastructure platforms including: Networking, Cloud (IaaS/PaaS/SaaS), Containers, Artificial Intelligence & Machine Learning, Cloud Access Security Broker, Data Loss Prevention, Zero Trust Architecture, and 3rd party access design. You may also work with our Security Operations Center team to understand their requirements of tools used for Information Security incident handling and Information Security Systems team for their deployment and platform support. This may include organizational tasks as well as automation of tooling to support this function.

Location: Mississauga, ON or Waterloo, ON
Length of Term: 4 or 8 months
What you will do:
Ensuring that BlackBerry systems are designed and implemented securely.
Reviewing architecture and design from a security and compliance standpoint, ensuring deployments meet or exceed best practices for information systems security and control.
Supporting BlackBerry internal technology teams.
Solutioning and architecting security controls to address risks identified.
Supporting the annual threat analysis and developing security roadmaps.
Supporting our incident response process.
Identifying and working with cross functional organizations towards resolving security issues.
Participation in project teams of varying scope and complexity.
Who we are looking for:
Currently pursuing post-secondary or post-graduate education in a related technology field, or equivalent combination of education and experience.
Solid understanding of Information Security Risk and systems development and support principles and related data networking technologies.
Proficient in the use of Microsoft Office tools and programs.
Able to prioritize tasks and occasionally deal with conflicting priorities and objectives.
Understand the norms of working in a highly confidential environment.
Willingness to learn and be challenged each day.
Above and beyond:
Be outgoing, enthusiastic, and comfortable working with small and large teams.
Excellent verbal and written communication skills to a wide range clients from technical practitioners to executive business leaders.
Security accreditation and/or ethical hacking background would be highly desirable.
Experience or understanding of penetration testing techniques and tools.
Experience or understanding with physical security concepts, best practices and relevant controls.
Knowledge of Microsoft Windows and Linux (Ubuntu, CentOS, RHEL) operating systems; including configuration, and support.
Knowledge of Identity Management fundamentals.
Knowledge of TOGAF or Enterprise Architecture methodologies.
Knowledge of Multi Factor Authentication systems.
Knowledge of Public Key Infrastructure.
Knowledge of Enterprise Security technologies and solutions e.g. firewalls, IDS/IPS, SIEM, malware detection & analytics, vulnerability scanning, endpoint protection and data protection.
Knowledge of software development lifecycles (including CI/CD pipelines).
Knowledge of database systems.
Exposure to Atlassian's Confluence and Jira.
Knowledge of Three-tier architecture.
Should have a great attention to detail.
Previous customer relation experience.
Other security or related certifications.
Student Life at Blackberry
Growth Mindset: employees have access to skills training and professional development courses, mentorship programs as well as unlimited access to our on-demand learning platform.

Commitment to Wellness: employees have access to events that support physical, mental and financial wellness. We host wellness sessions, fitness courses, discounts to local gyms and offer a 24/7 Employee Assistant Program (EAP).

Highly collaborative teams and a supportive workplace environment, with organization-wide events and a student social committee.

Employee Perks: we have snack and beverage programs at all locations. Students also have access to discounts for local stores, transportation, restaurants and activities.
See more about the student program at BlackBerry over on our Instagram @BlackBerryStudentLife
An Absolute Commitment to Equality
It is the policy of BlackBerry to ensure equal employment opportunity without discrimination or harassment based on race, colour, creed, religion, national origin, alienage or citizenship, status, age, sex, sexual orientation, gender identity or expression, marital or domestic/civil partnership status, disability, veteran status, genetic information, or any other basis protected by law.
EEO Minorities/Females/Protected Veteran/Disabled
BlackBerry strives to create an accessible and inclusive application and selection process and is committed to working with and providing reasonable accommodation to job applicants who may require provisions to participate in the selection process. Should you require an accommodation, please contact recruitment@blackberry.com to discuss your needs
Scheduled Weekly Hours:
40