Benefits Analyst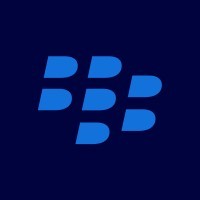 Blackberry
IT, Accounting & Finance
Waterloo, ON, Canada
Posted on Sunday, September 10, 2023
Worker Sub-Type:
Regular
Job Description:
BlackBerry® is a transformed company. Today, BlackBerry provides intelligent security software and services to enterprises and governments around the world. The company secures more than 500M endpoints including over 235M vehicles. Based in Waterloo, Ontario with offices around the globe, we use AI and machine learning to deliver innovative solutions to cybersecurity, safety, and data privacy solutions, and we are a leader in the areas of endpoint management, endpoint security, encryption, and embedded systems. BlackBerry's vision is clear - to secure a connected future you can trust.
BlackBerry. Intelligent Security. Everywhere.
SUMMARY:
The Global Human Resources team is adding a Benefits Analyst to the North American team. You will analyze and communicate the company's benefits program regarding plan options, policy features, enrollment, and other requirements. Additionally, you will survey market data to determine company's competitive position in employee benefits. Other duties may include assisting in planning, developing, and redesigning company benefits programs and analyzing benefit costs. Also, you may be involved with communication and implementation of wellness and health education initiatives while ensuring company compliance with federal and state laws.
North America Responsibilities:
Analyze employee benefit plans related requests via email, phone, and/or meetings and updates to their coverage. Providing orientation overviews.
Assisting new hires and current employees with benefit enrollment.
Analysis of short-term disability and medical accommodation cases. Working with provider, employees/managers, promoting positive employee relationships.
Processing terminations.
Processing Pregnancy/Maternity and Parental leaves and any other Leave of absence (LOA).
Assisting with US and Canada Open Enrollment. Including manage any requests or questions from employees as well as connecting with Providers.
Working with payroll for benefit deductions or payments processed through payroll.
Assisting with benefit audits.
Assisting with companywide wellness initiatives and coordinating wellness sessions, blood donor clinics and onsite fitness programs.
Creating go/learn registrations for wellness sessions, tracking attendance, and assisting with scheduling new sessions external and internal.
Processing required monthly reports and distributing them to colleagues as required.
Assisting in planning Wellness Fairs and organizing Flu Shot/COVID-19 Clinics.
Global Responsibilities:
Assisting in the analysis of our global Employee Assistance Program (EAP).
Processing day to day Benefit's related invoicing for Benefits Canada, EMEA, and APAC.
Managing efficient delivery of employee service awards monthly and coordinating with executive assistants and managers on delivery of awards.
Managing prompt delivery of Retirement awards for retiring employees globally (including connecting with managers on the location of delivery of awards).
Assisting with New Hire Benefit Orientations.
Coordinating monthly headcount report and distribute.
Additional Tasks:
Assisting with the analysis of APAC Benefits, including answering questions via email, phone, and/or meetings, updates to benefit coverage and providing orientation overviews.
Assisting with analysis and back-up for EMEA Benefits, including answering questions via email, phone, and/or meetings and updates to benefit coverage and providing orientation overviews.
Immigration – assist in responding to the Request for Evidence that we are receiving in the US on applications submitted. For example, org charts, enhanced job descriptions including percentage of time spent on each task.
Assisting with updating go/benefits, go/tafw and other benefit/tafw documents (benefit summaries, orientation slides).
Assisting with the analysis and review of OneTrust requests.
SKILLS AND QUALIFICATIONS
College Diploma or University degree in Human Resources or related discipline
Excellent communication and interpersonal skills.
Excellent verbal and written communication skills with proven experience in the development of communication plans and material related to implementation of benefits programs.
Dedicated team player, who demonstrates initiative.
Ability to effectively communicate with people of varying cultures.
Proficient in Word, Excel, PowerPoint.
#LI-DA1
Scheduled Weekly Hours:
40